Central North Island Businesses for Sale
This motel has the old charm of kiwi hospitality. Eight spacious units in two single level blocks spaced out to ...
$1,100,000 Plus GST (if any)
This commercial property with attached three bedroom accommodation is on a quarter acre site in the centre of historic Raetihi's ...
Asking price $175,000 Plus GST (if any)
$990,000 plus GST (if any)Expressions of interest are being sought for this iconic accommodation complex which is being offered for ...
$990,000 Plus GST (if any)
Silver Fern Lodge in Taupo, Freehold Going Concern, is for Sale Brokers Comments  A newish property the Silverfern lodge offers studio style ...
Taupo
58 Kaimanawa Street
$3,900,000 Plus GST (if any)
From the minute you walk through the door you can tell this motel is special. You are greeted by ...
Taupo
cnr State Highway 1 and Rainbow Drive
$360,000 Plus GST (if any)
Property Type: Motel Sale Type: Freehold Going ConcernPrice: $1,200,000 Region: ...
Ruapehu
Ruapehu Views Motel 4 Moore Street
POA
$730,000 + GST (if any) as a going concernOpportunity knocks...The Property Management Rights to 40 Rocky Mountain Chalets, a Ruapehu ...
Ruapehu
44/20 Rangataua Road
Negotiation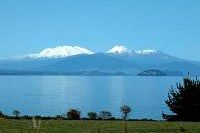 This is an established business in the accommodation industry serving the retreat, leisure and business travellers who enjoy the ...
$1,100,000 Plus GST (if any)
Taupo Sales = $12,700 p.w. including GST Plenty of Parking!
$179,000 Plus GST (if any)
$30,000 + GST if applicable. Exsisting proven opportunity. This is the Rolls Toyce of cleaning businesses. It involves the Grooming of ...
$30,000 Plus GST (if any)
« Previous