Tourism for Sale
123 Listings Showing 121 to 123 Previous
$65,000 Plus GST (if any)

$345,000 Plus GST (if any)

Want to be better informed on the property market?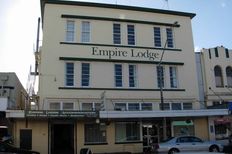 Empire Lodge is situated in the heart of the CBD providing single and double rooms and dormitories for travellers. ...
Masterton
94 Queen Street
Negotiation
Great business opportunity knocks offering a retail building in a prime location just off State Highway 96, through Browns, which ...
Southland
38 McCaughan Street
$200,000 Plus GST (if any)
Big one day indoor stadium Event featuring an exciting all family show. Experienced staff includes Event ...
Auckland City
7 McColl Str, Newmarket
$350,000 Including GST (if any)
« Previous